Hi guys,
Photobucket is currently unusable, so I am asking for some help. Captain Walrus has circle style cap logos for MLB.
I would need the MLB Primary Logos, MLB Alternate Logos, then the AL and NL Historical ones.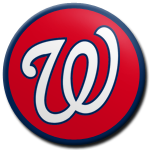 Here's an example. Does anyone have another source of getting these? I would really like to use them, but have no way of getting them.
Here is the original thread from Captain Walrus as well:
https://www.ootpdevelopments.com/boa...d.php?t=185295